Rocket Website and Brand Creation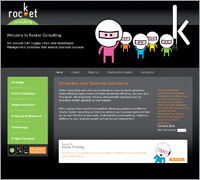 Rocket Consulting provide SAP Supply Chain and Warehouse Management solutions across the world, with main offices in the UK, Israel and South Africa.
Anderson Baillie created a distinctive new brand for Rocket that captured the dynamic technical side of the business whilst retaining a sense of fun. The brand has been applied to a complete set of corporate stationery and communications including a website, corporate brochure, PowerPoint presentations, and several product information sheets.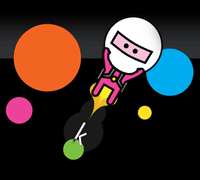 Using the iconic Rocketeers that make Rocket so distinctive, Anderson Baillie designed a website that alongside providing product information, videos and demonstrations, also has a sense of fun. While Anderson Baillie was unable to justify travelling on an actual rocket for this project, we did know that to ensure a successful mission the Rocketeers needed to be supported with an accessible and standards compliant website, with the end result being a website Rocket are extremely proud of.
URLs