No wishes or prayers will bring sales. It's now a case of making your accounts work smarter.
Just one or two customer accounts to achieve all your sales target?
No customers, just a list of names to cold call and break into?
Only a few accounts that just do not spend at the level that meets your target?
A sales target that has risen two-fold and a customer base that has shrunk?
These are just a few of the problems facing sales teams now that our markets have tightened following successive years of poor investment and low stock market yields.
However, as a sales team you still have to reach targets no excuses allowed. It's now a matter of marketing and selling dynamically, creating a new way forward to penetrate business prospects and client accounts.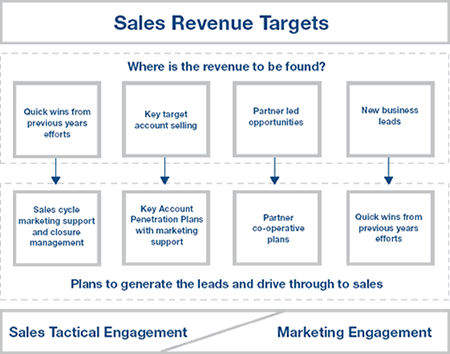 Is your company experiencing any of the following situations?
Operating within a tightening marketplace.
Increase activity from competitors.
Need to sell and market more effectively back into your existing customer base.
Lack of tactical support from your marketing function.
Require a better understanding and in depth business intelligence from your target accounts.
Marketing propositions and messaging reside at a high level and are disconnected from the sales arena.
Operating strategic solution selling techniques but are struggling to open up initial opportunities.
A need for more qualified leads.
Smarter Marketing Approach
Anderson Baillie Key Account Planning takes a smart marketing approach to ensure that major accounts are targeted with compelling issue based value propositions which are driven from the buying market and direct company situation and not simply from the vendor sales perspective.
Open up 'must win' accounts
Anderson Baillie Key Account Planning combines marketing and sales strategies to open up 'must win' accounts, allowing sales personnel to engage effectively, the foundation to an intelligent led lead development process. Anderson Baillie Key Account Planning seeks to create a cognitive business profile of the target organisation then communicates tailored propositions on a one-to-one basis
Typical Anderson Baillie Key Account Planning Applications
In depth account profile intelligence on target account and audience groups
Developing sales business plans
Development of business issue based value propositions and messaging
Industry driver background research
Decision maker unit profiling
Management culture understanding
Development of KAP framework
Analytical research into business drivers
Formulation of customised business briefing reports
Business round table meetings
Campaign Programme management
To find out more about how Anderson Baillie Key Account Planning programmes can develop your major accounts call us now on +44 (0)845 680 6053