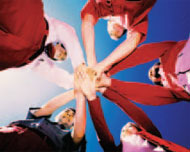 Microsoft and UGS
Based around a PLM product lifecycle management proposition. The ILD research uncovered joint partner opportunities
Features of Bundled ILD package:
One Proposition
Development & Research Framework
Field Research 100 Completed questionnaires
Intel Report
Knowledge Paper
This is a research issue led market intelligence campaign. You choose product, service and market focus. The Anderson Baillie team of specialists will assist you with the development of a lead development proposition and research formula. We will research market opportunity and delivery to an agreed target audience. Completed questionnaires and an intelligence report will be compiled. This market intelligence will be developed into a management summary knowledge paper to be used whilst engaging with prospective clients supporting the sales and marketing functions of the business.