Toshiba European Mobile Launch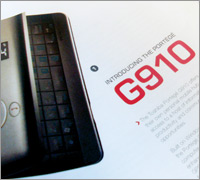 Toshiba sells around 5 million mobiles a year in Japan, one of the most competitive, sophisticated and technically advanced markets in the world.
Anderson Baillie has been involved in the launch of four of Toshiba's latest phones within the European market, The Portege G910, the G450, the G810 and the G710.
Anderson Baillie produced a successful year long advertising campaign focused within trade magazines, such as What Mobile, Mobile News and Mobile Choice promoting the new phone range.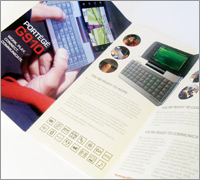 Working within the latest Toshiba brand guidelines, Anderson Baillie developed an illustrated style based on the seasons, this was used to give Toshiba Mobile a consistent yet evolving style across all their collateral. The adverts produced ranged from double page spreads to half page adverts, additional collateral consisted of Sales Toolkits, Leaflets and Product Sheets for each of the phones. These have been well received and adopted by Toshiba as the standard across Europe.